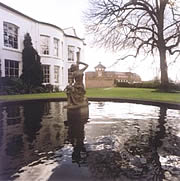 The Ameritz Office
The White House
Ameritz was one of the first suppliers of audio backing tracks in the world.
From cassette tapes to CDs and now MP3s, the formats have changed but music and great service has always remained the focus.
Our website has developed over the years and this current site is the third incarnation. We hope it demonstrates the depth of the Ameritz catalogue from the early days to the current scene.
Our team of musicians and administration staff are the best in the business and our production is second to none.
We sincerely hope you enjoy browsing, listening and above all singing to the thousands of tracks we now have available.
We often get asked about the legal implications of using our backing tracks. If you would like to read more about this please
click here>>>